A study that was conducted by North Korea's Chosun Central Television ranked countries in terms of how happy and satisfied the people are. This is North Korea's version of the Happiness Index.
Before you even question the objectivity of the study, you should know that North Korea was not the number one happiest nation in the world, only the second, so rest assured that the results are definitely unbiased.
The full list is not published but here are the top 5 nations and some honorable mentions: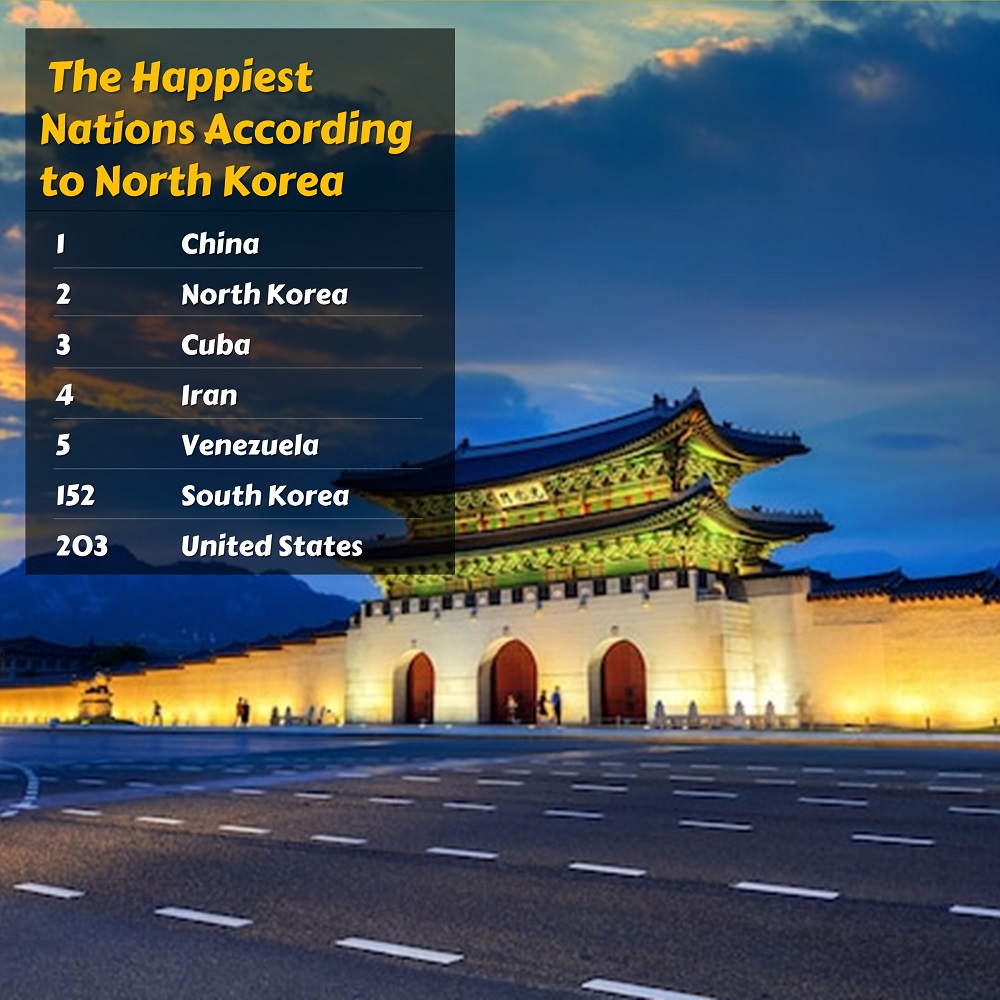 # Rank 1: China
# Rank 2: North Korea
# Rank 3: Cuba
# Rank 4: Iran
# Rank 5: Venezuela
# Rank 152: South Korea
# Rank 203: United States
So there you have it, South Korea and the US are among the most depressed nations on the planet.