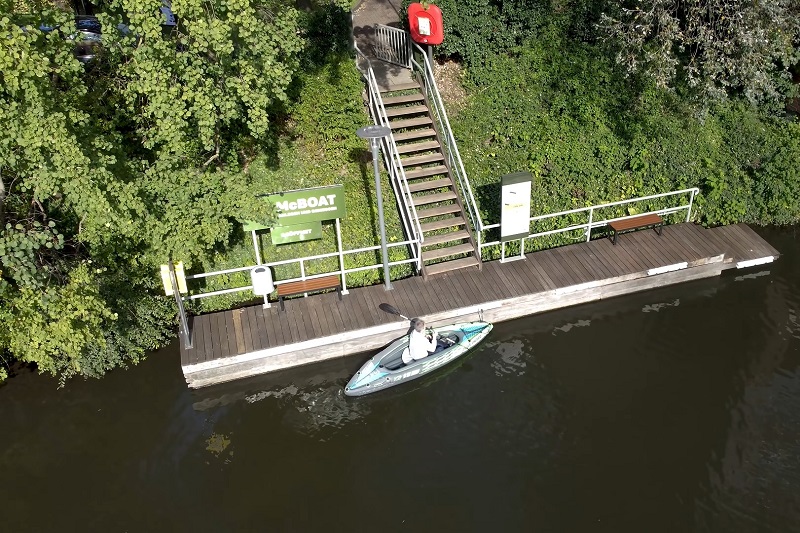 We are all very familiar with the concept of drive-thru but did you know that there is a float-thru McDonald's outlet in Germany where people in their boats can pass by and pick up a McDonald's meal while sitting in their floats?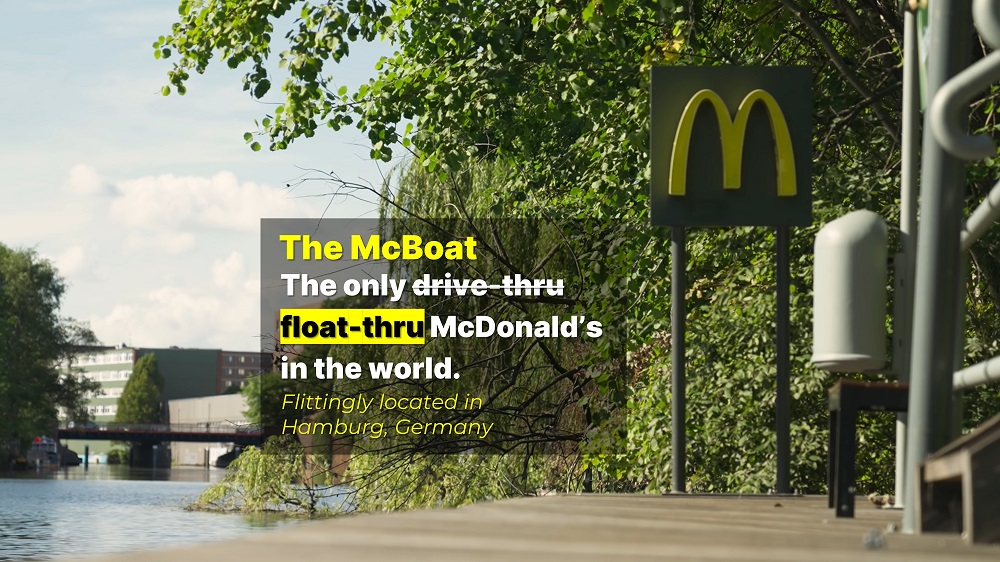 Tim Scott has published a video on YouTube where he explores this unique and unusual experience. He takes his float up to the sides of the outlook in the Elbe river and makes an order from the speakers installed on the side. A McDonald's worker conveniently takes up your order and delivers it to you in the comfort of your boat.
This unique service is labeled by McDonald's as the McBoat.
The outlet is conveniently and fittingly located in the city of Hamburg, as in hamburgers.
One can argue that this is indeed the healthiest Macdonald's outlet in the world, considering that consumers are most likely to burn all the calories from the infamous meals as they row their boats back through the river.