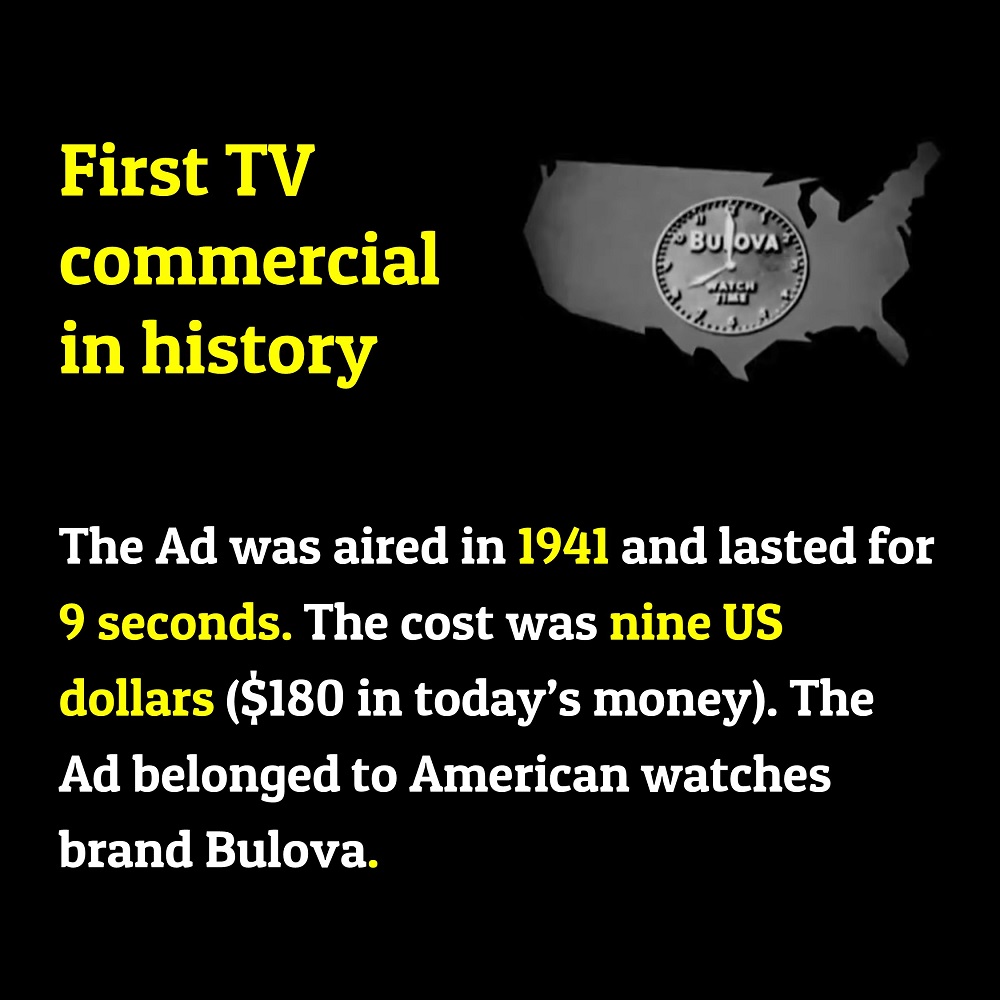 On the first of July of 1941, during a baseball game between The Brooklyn Dodgers and Philadelphia Phillies in New York, the first TV commercial in history was aired.
The Advertisement was just nine seconds in length and was comprised mainly of a still background image and a voice-over. The short commercial cost just nine dollars, which is equivalent to $150 in today's money!
The advertisers were watch-selling company Bulova from the United States. It is estimated that 3,500 individuals witnessed the great event which is a relatively big number considering how rare TV sets were at the time.
As unimpressive as it was, this short and cheap commercial opened the doors to a trillion dollars industry for the next 80 years and counting.