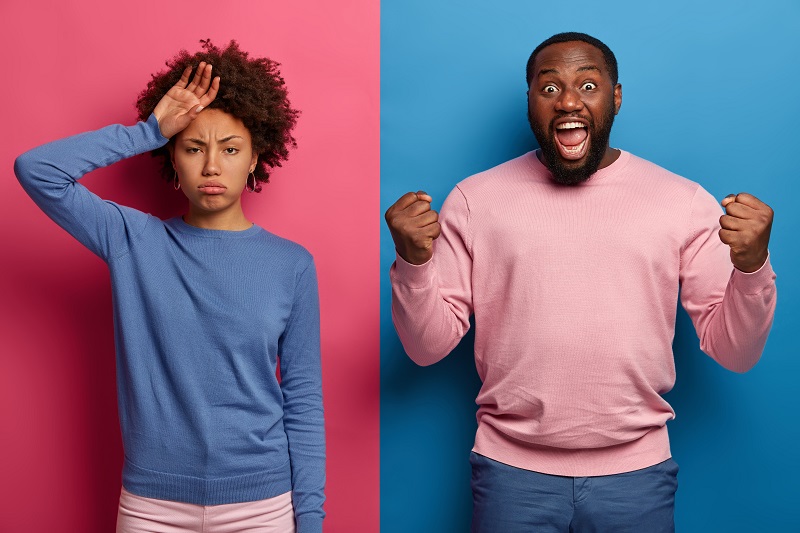 In most places and countries around the world, men constitute a larger portion of the task force and tend to work for longer hours than their female counterparts.
However, this is not always the case. There are in fact a few countries that on average have women working longer hours than men. In this article, I will explore those countries and try to understand what is happening there.
Data Source
The data has been taken from a recent survey by SalaryExplorer that involved 200,000+ employees and professionals from 100+ countries. The participants answered different career questions. Among the questions asked was how many hours you work in a day and how many days in a week. The number of weekly hours was calculated accordingly.
The data comes directly from the employees themselves and it is not a curation of companies or government data, which I think is more authentic in painting an accurate picture.
Because not all countries have been surveyed, this list is by no means exhaustive. There may be other countries out there that have women working more than men.
The Four countries Where Women Work more than men.
Nepal, Tanzania, Slovenia, and Jamaica.
Nepal
Topping the list is Nepal. I was expecting to see an underdeveloped country up there, so this did not come as a big surprise to me. The average weekly worked hours for women in Nepal was 46.5 hours, meanwhile, men worked 44.1 hours on average. This puts Nepal on the top of the list with a 2.4 hours difference in favor of men.
Tanzania
Second on the list was Tanzania. Women worked 53.1 hours on average, 1.6 hours more than men, who work 51 hours in a week on average. In undeveloped economies where unemployment rates are high, crafts become a primary source of income, something women do more than men.
Slovenia
In very narrow third place came Slovenia. I have no idea how to explain this but the fact remains that women in Slovenia work 1.5 hours more than their male counterparts in a week on average.
Jamaica
The fourth and final country on this list is Jamaica. Jamaica is well known for its production of traditional iconic clothing. A lot of women work in clothing factories, which helps in understanding the state of the task force there.
Countries where women work almost as much as men
I decided to consider women to be working as men when the difference between worked hours in a week was less than one. Twenty-five countries belonged to this list: Slovakia, Bulgaria, Brazil, Poland, Greece, Switzerland, Philippines, Indonesia, Ghana, Myanmar, Malaysia, Vietnam, Iran, Morocco, Sweden, Portugal, Mauritius, Czech Republic, Hong Kong, Sri Lanka, Romania, Ireland, Malta, Germany, and Belgium.
No surprise that many members of this group are European countries, given how relatively women and men are equal in Europe. Note the existence of many South Asian countries with the likes of the Philippines, Indonesia, and Malaysia.
The average normal countries
This is the list of countries where men worked up to five hours more than women, which is what would be normally expected. Forty-four countries belong to the list. Please see the full table below for more details. Those are the countries labeled with <2, <3, <4, and <5 in the difference column.
Countries where men work considerably more than women
Members of this list include countries where men work at least five hours more than women in a week. Topping the list as the country with the highest workload discrepancy is Algeria, where men work at least 7 hours more than their female counterparts. The rest of the countries are South Korea, Uganda, Fiji, Australia, Japan, Argentina, Taiwan, Trinidad and Tobago, and Serbia.
Notice the existence of the three industrial and technologically advanced nations of Japan, South Korea, and Taiwan in the list of the countries with the highest workload discrepancy. What can we possibly make of that?
The full list of countries with average weekly hours by gender and the difference between the two figures.
| Country | Difference | Men | Women |
| --- | --- | --- | --- |
| Nepal | -2 | 44 | 46 |
| Tanzania | -1 | 52 | 53 |
| Slovenia | -1 | 43 | 44 |
| Jamaica | -1 | 43 | 44 |
| Slovakia | <1 | 41 | 41 |
| Bulgaria | <1 | 41 | 41 |
| Brazil | <1 | 43 | 43 |
| Poland | <1 | 41 | 41 |
| Greece | <1 | 44 | 44 |
| Switzerland | <1 | 42 | 42 |
| Philippines | <1 | 44 | 44 |
| Indonesia | <1 | 42 | 42 |
| Ghana | <1 | 46 | 46 |
| Myanmar | <1 | 44 | 44 |
| Malaysia | <1 | 44 | 44 |
| Vietnam | <1 | 44 | 44 |
| Iran | <1 | 46 | 46 |
| Morocco | <1 | 43 | 43 |
| Sweden | <1 | 41 | 41 |
| Portugal | <1 | 41 | 41 |
| Mauritius | <1 | 44 | 44 |
| Czech Republic | <1 | 41 | 41 |
| Hong Kong | <1 | 44 | 44 |
| Sri Lanka | <1 | 45 | 45 |
| Romania | <1 | 41 | 41 |
| Ireland | <1 | 42 | 41 |
| Malta | <1 | 43 | 43 |
| Germany | <1 | 41 | 41 |
| Belgium | <1 | 41 | 41 |
| Lithuania | <2 | 41 | 40 |
| Austria | <2 | 41 | 40 |
| France | <2 | 42 | 41 |
| Denmark | <2 | 41 | 40 |
| Norway | <2 | 40 | 39 |
| Spain | <2 | 41 | 40 |
| Kenya | <2 | 47 | 46 |
| Tunisia | <2 | 42 | 41 |
| Singapore | <2 | 44 | 43 |
| Netherlands | <2 | 41 | 40 |
| Hungary | <2 | 41 | 40 |
| Italy | <2 | 42 | 41 |
| United Kingdom | <2 | 42 | 41 |
| China | <2 | 43 | 42 |
| Bahrain | <2 | 47 | 46 |
| Finland | <3 | 41 | 39 |
| Russia | <3 | 42 | 40 |
| Thailand | <3 | 45 | 43 |
| Chile | <3 | 44 | 42 |
| Kuwait | <3 | 46 | 44 |
| South Africa | <3 | 44 | 42 |
| Canada | <3 | 42 | 40 |
| United States | <3 | 44 | 42 |
| Turkey | <3 | 45 | 43 |
| Ukraine | <3 | 44 | 42 |
| Cyprus | <3 | 43 | 42 |
| Lebanon | <3 | 46 | 44 |
| Mexico | <3 | 46 | 44 |
| Egypt | <3 | 44 | 42 |
| United Arab Emirates | <4 | 48 | 45 |
| Luxembourg | <4 | 43 | 40 |
| Jordan | <4 | 46 | 43 |
| Croatia | <4 | 44 | 41 |
| Azerbaijan | <4 | 44 | 41 |
| Saudi Arabia | <4 | 47 | 44 |
| Nigeria | <5 | 50 | 46 |
| Qatar | <5 | 49 | 45 |
| Oman | <5 | 47 | 43 |
| Brunei | <5 | 49 | 45 |
| Namibia | <5 | 46 | 42 |
| Bangladesh | <5 | 47 | 43 |
| Botswana | <5 | 52 | 48 |
| New Zealand | <5 | 43 | 39 |
| Pakistan | <5 | 48 | 44 |
| Serbia | 5+ | 46 | 41 |
| Trinidad and Tobago | 5+ | 50 | 45 |
| Taiwan | 5+ | 45 | 40 |
| Argentina | 5+ | 44 | 38 |
| Japan | 5+ | 42 | 36 |
| Australia | 5+ | 45 | 39 |
| Fiji | 5+ | 46 | 40 |
| Uganda | 5+ | 50 | 44 |
| Korea (South) | 6+ | 45 | 37 |
| Algeria | 7+ | 47 | 38 |